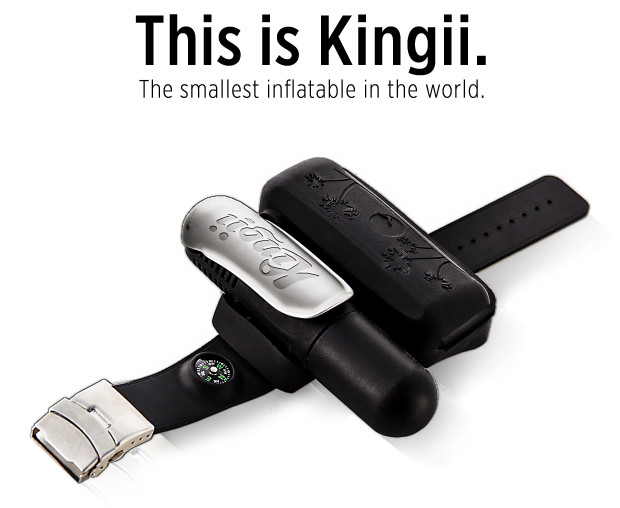 The most universal, wearable water security device ever created!
The Kingii is small, non-invasive, reliable and with it's unobtrusive design for the first time providing safety in the water in a convenient way.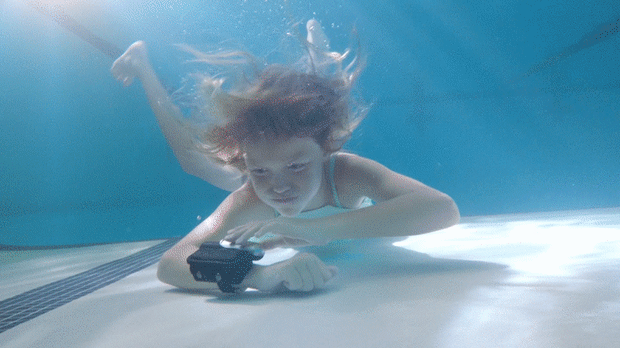 YOUR HAND AND YOUR FACE ARE PULLED UP - FLOAT ON TOP!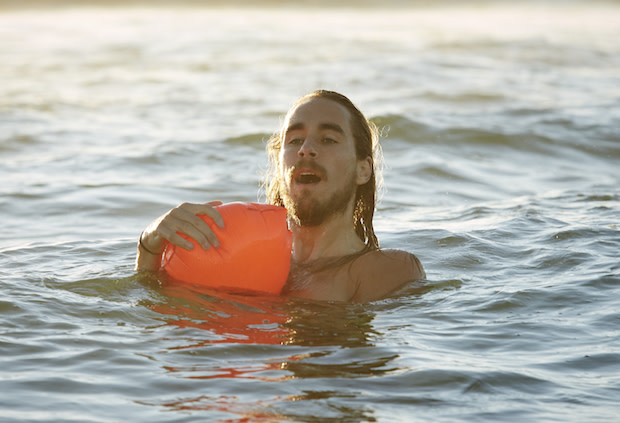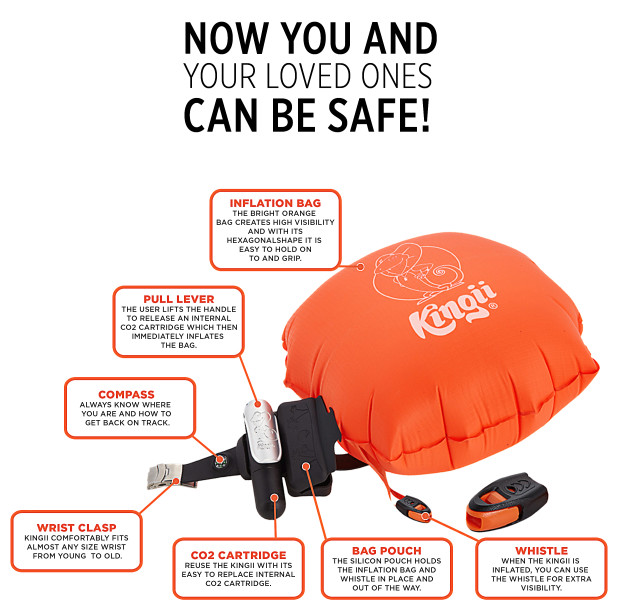 The Kingii fits on your wrist, stays out of the way, is rechargeable and is there when you need it most. The smallest inflatable in the world is perfect for every activity, every age and every environment around the water. The risk of drowning and the need for bulky safety devices is over!